What else do we do at Granite City Family Chiropractic??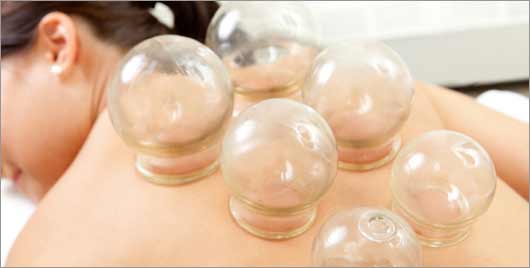 Cupping is one of the oldest methods of traditional Chinese medicine. The cup is applied to the skin and a vacuum (by suction or fire) is created which pulls the skin up into the cup. This effect is thought to open up the skin's pores, which helps to stimulate the flow of blood, balances and realigns qi, breaks up obstructions, and creates an avenue for toxins to be drawn out of the body.
RockTape or Kinesiology Taping


Instrument Assisted Soft Tissue Mobilization
IASTM is performed with ergonomically designed instruments to detect and treat fascial restrictions, encourage rapid localization and effectively treat areas exhibiting soft tissue fibrosis, chronic inflammation, or degeneration. IASTM allows the doctor to efficiently locate and treat individuals diagnosed with soft tissue dysfunction. The instruments effectively break down fascial restrictions and scar tissue.
The doctor works with you to assess your usual dietary intake and identified areas where change is needed, taking into account any medical conditions and medications. We will use your goals and create a personalized plan based on your current lifestyle and needs to help you achieve the best results possible.
We offer various non-invasive tests to assist with the diagnosis and identification of underlying environmental and biological irritants, element and heavy metal levels, and allergens.

We have high quality vitamins, supplements, and BioFreeze for sale in office!